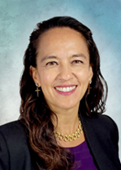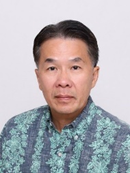 Lori Kahikina, P.E. (left) serves as Executive Director and CEO of the Honolulu Authority for Rapid Transportation (HART). She oversees the design and construction of the Honolulu Rail Transit project. Mr. Huy Huynh, P.E. (right) serves as HART's Director of Core Systems. He leads the Core Systems work and has assisted HART at various stages of building the nation's first fully automated metro rail system in the U.S.
Title of Presentation: Honolulu Rail Transit Project Update
Abstract:
The Honolulu Authority for Rapid Transportation (HART) is responsible for the planning, design, and construction of an 18.9-mile automated commuter rail system with 19 stations, connecting downtown Honolulu, Pearl Harbor – Hickam, and the Daniel K. Inouye International Airport, providing seamless transportation for residents and businesses.
HART Executive Director and CEO Lori Kahikina, P.E., and Core Systems Project Manager Huy Huynh, P.E., will join as guest speakers to provide a behind-the-scenes look at this project. The presentation will include a discussion of some of the challenges encountered upon joining the project, perspectives on significant technical issues identified late in the game, design elements—both past and future, an update on the current progress of this historical project, and more.