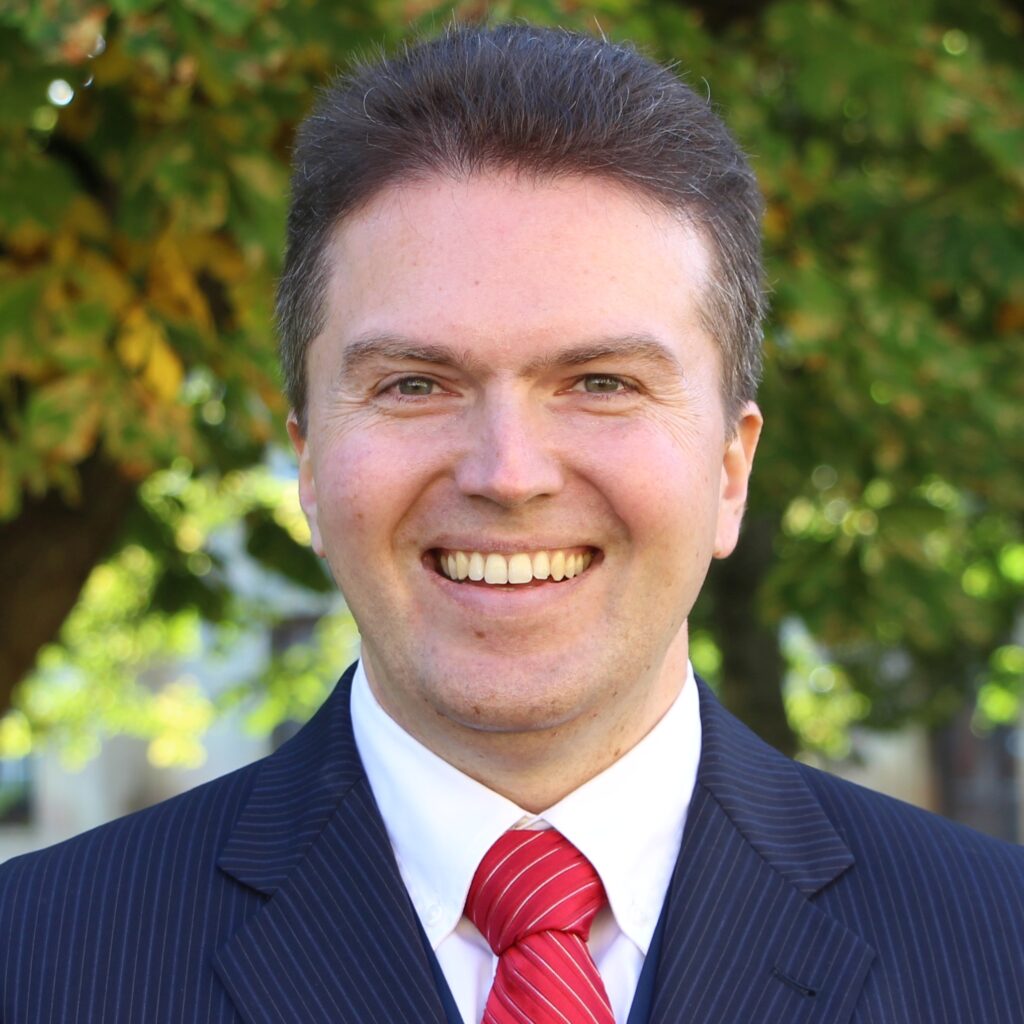 Dr. Ioannis Brilakis is a Laing O'Rourke Professor of Construction Engineering and the Director of the Construction Information Technology Laboratory at the Division of Civil Engineering at the University of Cambridge. He completed his PhD in Civil Engineering at the University of Illinois, Urbana Champaign in 2005. He then worked as an Assistant Professor at the Departments of Civil and Environmental Engineering, University of Michigan and Georgia Tech before moving to Cambridge as a Laing O'Rourke Lecturer. He was promoted to Reader in 2017 and to Professor in 2021. He has also held visiting posts at Stanford University and Technical University of Munich, Leverhulme International Fellow and Hans Fischer Senior Fellow. He is a recipient of the ASCE J. James R. Croes Medal, the ASCE John O. Bickel Award, the ASCE Collingwood Prize, the 2012 Georgia Tech Outreach Award, NSF CAREER award, and ASCE Associate Editor Award. Dr Brilakis is an Associate Editor of the ASCE Computing in Civil Engineering, ASCE Construction Engineering and Management, Elsevier Automation in Construction, and Elsevier Advanced Engineering Informatics Journals, and the lead founder of the European Council on Computing in Construction.
Presentation Title: Digital Twinning for the Built Environment (co-presented with Tim Embley)
Abstract: Digital Twinning methods can produce a reliable digital record of the built environment and enable owners to reliably protect, monitor and maintain the condition of their asset. The built environment is comprised of large assets that need significant resource investments to design, construct, maintain and operate them. Improving productivity, i.e., efficiency and effectiveness, and creating new, disruptive ways to address existing problems throughout their lifecycle can generate significant performance improvements in cost, time, quality, safety, sustainability, and resilience metrics for all involved parties. Creating and maintaining an up-to-date electronic record of built environment assets in the form of rich Digital Twins can help generate such improvements. This talk introduces research conducted at the University of Cambridge on inexpensive methods for generating object-oriented infrastructure geometry, detecting, and mapping visible defects on the resulting Digital Twin, automatically extracting defect spatial measurements, and sensor and sensor data modelling. The results of these methods are further exploited through their application in design for manufacturing and assembly (DfMA), mixed-reality-enabled mobile inspection, and proactive asset protection from accidental damage.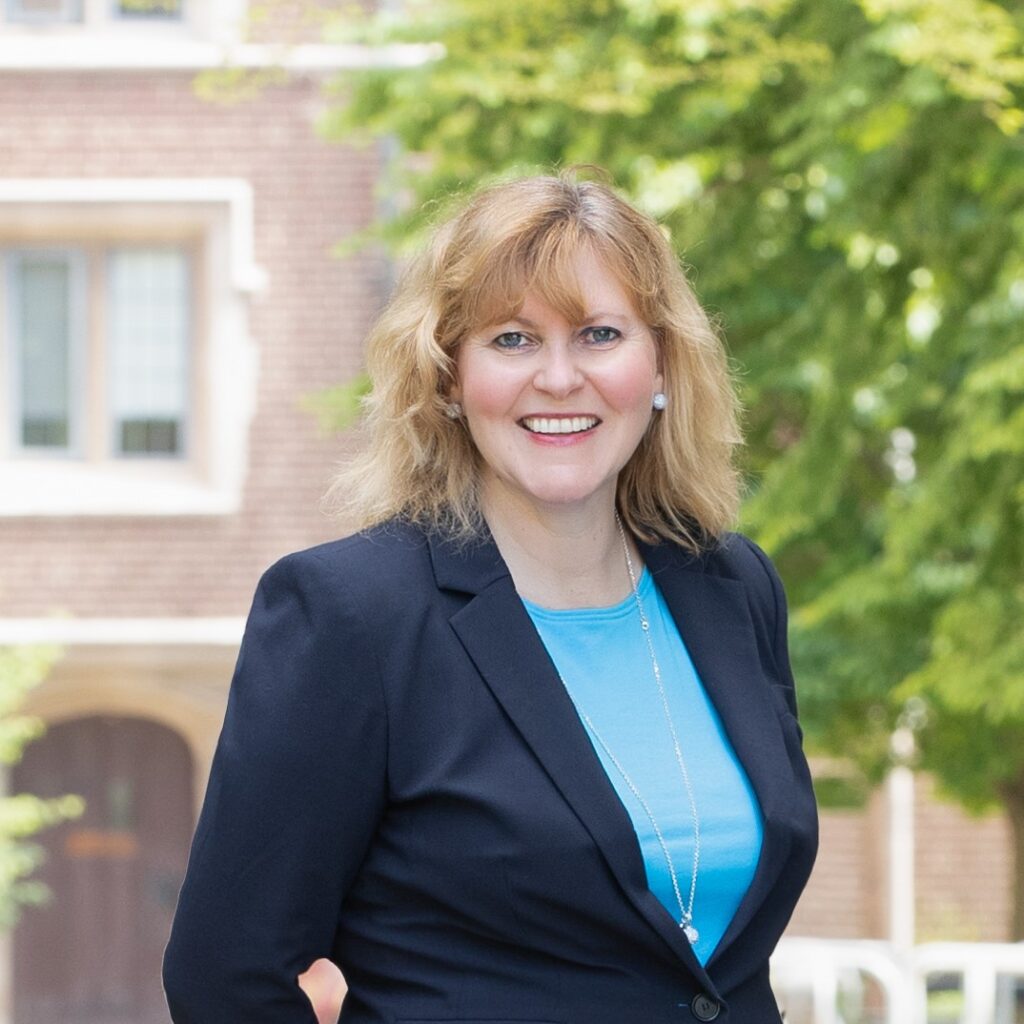 Dr. Susan Tighe is the Provost and Vice-President (Academic) and a Professor of Civil Engineering at McMaster University in Canada and a past President of the Canadian Society for Civil Engineering (CSCE). At the University of Waterloo, She was a Professor of Civil Engineering, Canada Research Chair, Norman W. McLeod Professor in Sustainable Pavement Engineering and Director of Centre for Pavement and Transportation Technology. Dr. Tighe is a licensed professional engineer in Ontario and led the development of the Pavement Asset Design and Management Guide for the Transportation Association of Canada (TAC). She is a Fellow in the Canadian Academy of Engineering, the Engineers Institute of Canada and the CSCE. She is an elected member of the inaugural class of the Royal Society of Canada's College for New Scholars, Artists, and Scientists. She won the Erskine Fellowship and Royal Academy of Engineering Fellowship to undertake high impact research in New Zealand and UK, respectively. She has received the Professional Engineers of Ontario Engineering Medal in Research and Development, the Sanford Fleming Award from the CSCE, Award of Academic Merit from the TAC, and the inaugural Bleeds Black Award from the Ontario Hot Mix Producers Association. She has also appeared on Canada's Top 40 under 40 and Canada's 80 Women to Watch lists. She has sustained long-term research and professional partnerships with governments and industries in Australia, New Zealand, Chile, Africa, Taiwan, and China, where she led review and rehabilitation of outdated infrastructure management practices.
Presentation Title: High­ Performance Materials and Management Systems to Support Resilient Pavement infrastructure
Abstract:
Pavement infrastructure represents a massive investment. Climate change and associated extreme weather events, including flooding from intense rainfall and snowmelt, increased freeze thaw cycling and heatwaves resulted in rapid pavement deterioration and safety concerns. The presentation will focus on novel resilient pavement designs and management tools, that use fundamental scientific findings, to improve pavement engineering in Canada and beyond. This involves a unique holistic approach which examines materials, design, and performance deals with all components of the pavement life cycle. The presentation will discuss current and future impacts of freeze thaw cycles, precipitation quantities and changes in minimum and maximum pavement temperatures, as all these factors impact pavement performance. Innovative novel pavement technologies that advance and extend pavement life with a strong emphasis on resiliency and usage of durable, long lasting materials will be a focus. The presentation will address various concerns from both practitioners and policy makers by addressing how pavement design and management can improve safety, serviceability, realization of improved cost effectiveness, the development of guidelines for better pavement design, sustainable usage of materials, and by adding highly skilled people to this field of research.