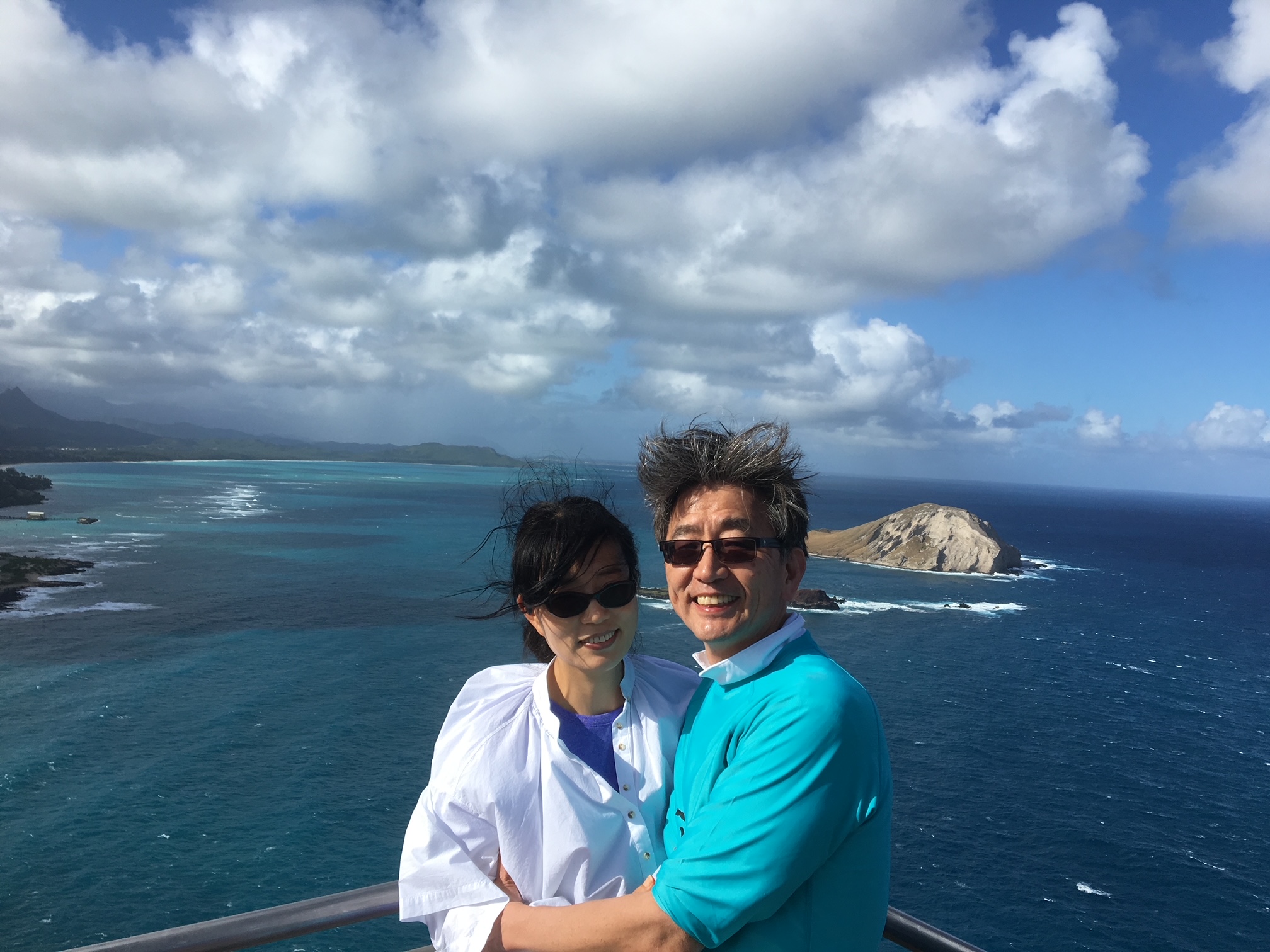 On August 17-18, you can ride the Waikiki Trolley on your own or ride Waikiki Trolley together for more fun. You can see four trolley schedules by clicking the Wikiki Trolley Map .  You can find more information about Waikiki Trolley schedules and fees from https://waikikitrolley.com . You can get on the pink line at the bus stop along Kalia Road near Hale Koa Hotel (near Hilton Hawaiian Village hotel) throughout the day.  You can see the schedule to get on a pink line from https://waikikitrolley.com/hilton-hawaiian-village/ For other trolleys, You can get only once on Green Line at 7:50 a.m.; Blue Line at 8:20 a.m.; Red Line at 9:20 a.m. from the the Ilikai Hotel Trolley stop. To find the Trolley Stop locations, see Waikiki Trolley markers below for Blue;Red;Green Lines (once per day) and Pink Line (whole day).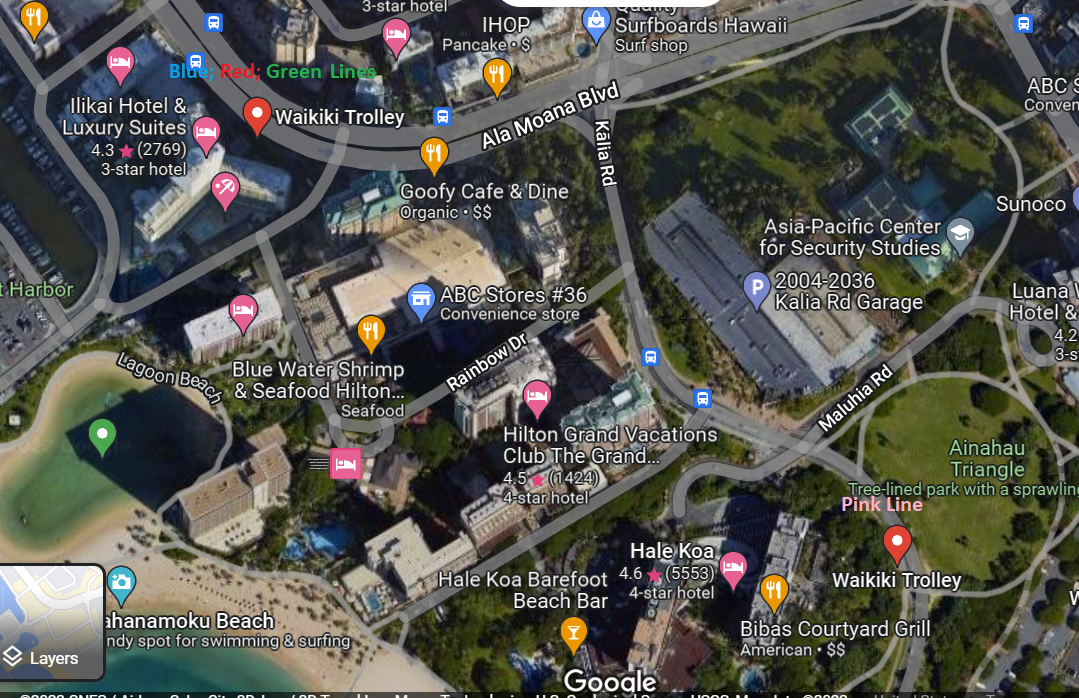 On August 19 (Saturday) Bus Tour leaves Hilton at 9:30 a.m.
– 9:00 a.m. Come to the Hilton Hotel bus station to Leave Hilton Hotel Bus Station at 9:30 a.m.
– 10:30 a.m. Leave Hanauma Bay Lookout (No entrance to Hanauma Bay)
– 11:30 a.m. Leave Tropical Farms (Free coffee and Macademia nuts)
– 1:00 p.m. Leave Kualoa Ranch after having a lunch (on your own)
– 3:30 p.m. Leave Pearl Harbor Arizona Memorial Visitor Center at 3:30 p.m.  During two hours in Pearl Harbor, Try to Board a boat if spots are available. If there is no spot on a boat, just visit museums and harbor. Try to get on a boat that leaves at 2:15 pm or 2:45 pm. I have never succeeded to reserve tickets from the website but you can try on August 18, 2023 at 03:00 pm HST from the website https://www.recreation.gov/ticket/233338/ticket/16
– Arrive at 4:00 pm. at the Lagoon #1 of Ko Olina Resort (free time until 5:00 pm)
– 5:00 p.m. Meet at the place where we were dropped off at Lagoon #1 and Walk together to Paradise Cove (If you want to walk to Paradise Cove alone, we can meet at the entrance at 5:30 pm. for $140 HAWAIIAN LUAU PACKAGE Dinner at Paradise Cove.
Bus leaves at 4:00 pm (Take all bags and luggage with you) and Bus will be back at the Paradise Cove at 8:30 p.m. People should leave LUAU dinner at 8:15 pm. to board the Bus by 8:30 pm.
Bus returns to Hilton by 9:30 pm.
You must register for the Saturday tour ($200 per person) using clicking the link just to register for the Saturday tour  https://www.icsc2019.org/registration-2/
Click the following links for more info about the tour spots.  You can reserve a picket to board a boat to Arizona Memorial (free)